Why You Need A Prefab Lean-To Metal Carport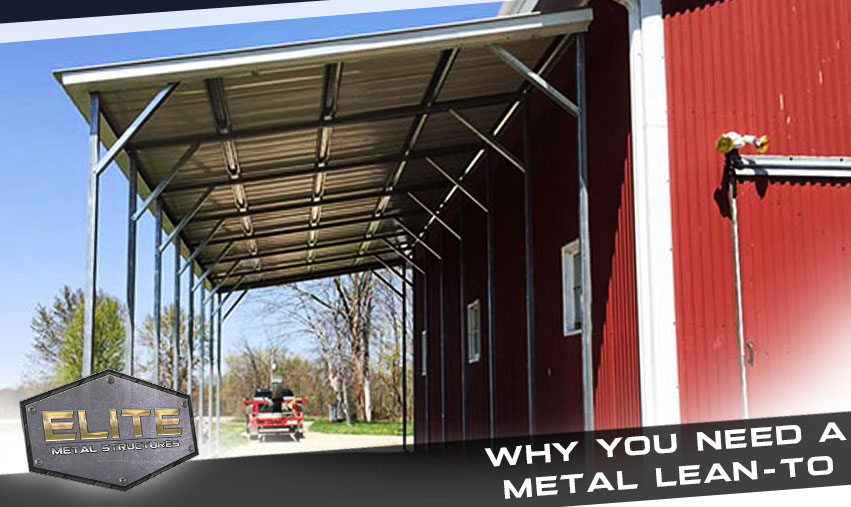 A prefab metal lean-to carport could be the perfect thing for you if you're tired of parking in the driveway, in a parking lot, or on the side of a street.
We think you'll agree that this type of carport is both simple to use and a great value.
A lean-to carport can be standalone, but is usually an open-sided roof covering attached to a larger structure, such as the side of a house, business location, or an existing garage building. This type of structure can serve many purposes, including parking, lounging, and extra storage.
Why You Need a Prefab Lean-to Carport
A prefab lean-to metal carport is both durable and easy to set up. One of these can be installed for you, or you can buy a DIY kit and do the installation yourself. You can also find second-hand lean-to carports for sale online or in local newspapers.
The following are benefits of lean-to carports for your home or business.
Inexpensive Yet a Good Value
Depending on the size and planned usage, a prefab lean-to carport bought new can cost from a thousand to a few thousand dollars.
If you compare this to the cost of a newly built structure, you can see how pre-fab metal can save you money over the short and long terms. Yet, metal is sturdy, weather-resistant, and easy to maintain.
Protect Your Vehicle from the Elements
If you've been parking your vehicle(s) in a driveway or parking lot, or on the street, you'll appreciate what metal buildings and carports have to offer when it comes to weather protection.
A lean-to carport's slanted roof will direct snow, rain, hail, and tree debris away from your parked vehicle. So, you won't need to clear your car or truck of whatever has dropped on it in a given season before driving it.
Free up Space in a Garage (If You Have One) or Storage Shed
Some garages are so full of their owners' belongings that there's no longer any room to park the car. A lean-to carport can leave you guilt-free when using your garage for storage—and protect your vehicle at the same time.
You might even have room to organize your garage too.
Metal shed buildings also make great places for leaning lean-to carports. Here too, you can fill your shed with inventory, supplies, and so on while keeping your vehicle(s) clean and dry.
It Serves as a Garage (If You Don't Have One) or Outdoor Storage
If you don't have a garage at home or work, a prefab lean-to carport makes a terrific substitute. Or, if your business needs to store large, heavy items such as lumber or heavy equipment, the lean-to can fill that purpose as well.
Understated Yet High-Functioning
How many times have you passed a prefab lean-to carport while out driving? Have you ever stopped to admire the ingenuity of its design? Probably not—and that's what makes these simple structures so remarkable.
If you're interested in adding one of these structures, let us know. We're happy to discuss options with you.  We also can help you plan and finance your investment.
Metal Building Quote Request
Need To Talk To A Pro?
The search for your perfect metal structure ends here. If you're ready to begin your project, contact a metal building specialist now to customize your very own.