SHOP METAL GARAGES
CUSTOM METAL BUILDINGS TO FIT ANY LIFESTYLE. SIZE, COLORS, DOORS, WINDOWS, AND MORE CUSTOMIZATION OPTIONS THAN EVER BEFORE.
ALL PRICES LISTED ARE FOR 35PSF/140MPH SNOW/WIND LOADS: ALABAMA, ARKANSAS, GEORGIA, KENTUCKY, LOUISIANA, MISSOURI, MISSISSIPPI, NORTH CAROLINA, OKLAHOMA, SOUTH CAROLINA, TENNESSEE, TEXAS, AND VIRGINIA. ALL OTHER AREAS MUST CALL TO CONFIRM PRICING IN YOUR AREA!
Metal Building Quote Request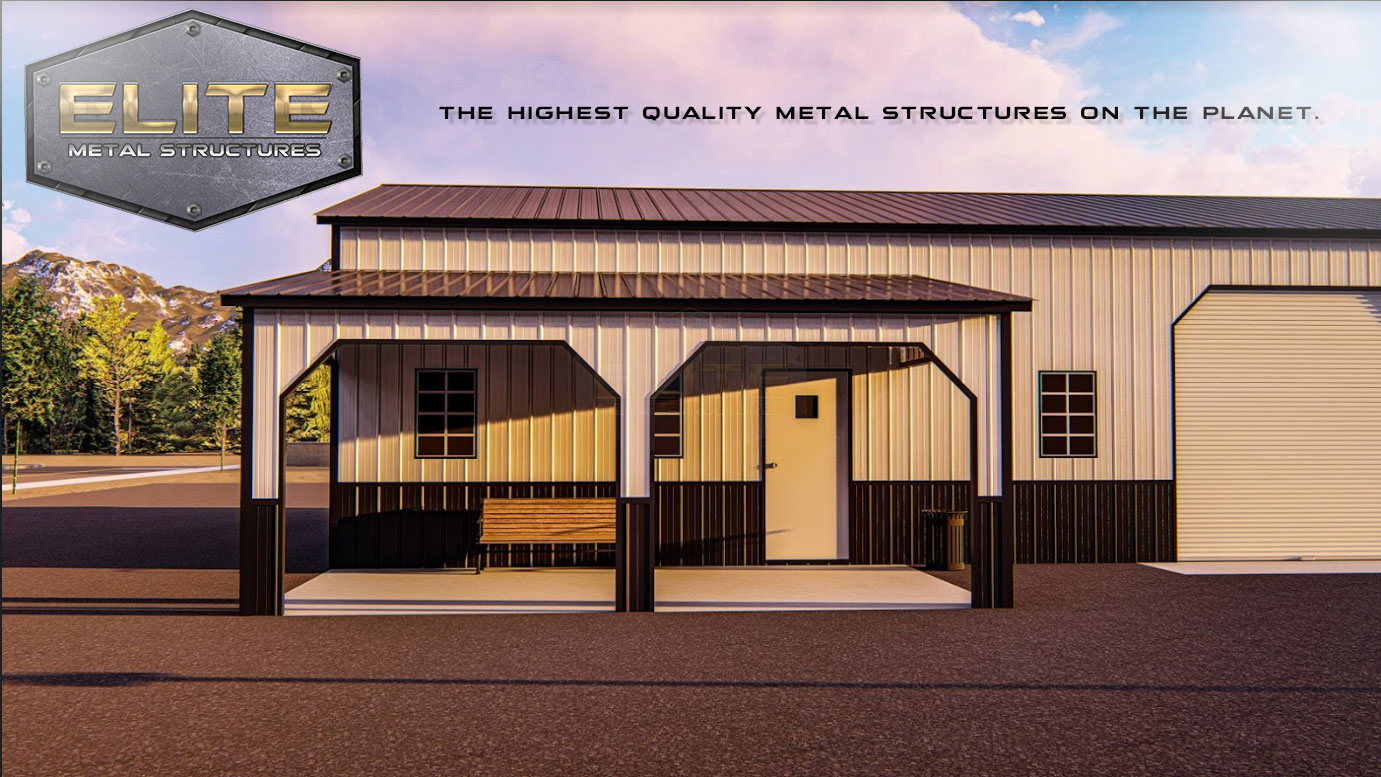 PUT YOUR METAL GARAGE TO GOOD USE
Classically, a garage is considered "a building for housing motor vehicles." The garage is one of the few enclosed spaces where your automobile gets a chance to relax behind the safety of four walls. In harsher climates, areas prone to salt spray, dust storms, or tornadoes, a garage is practically a necessity to properly protect the investment in your vehicle. Just the simple act of parking your car in a garage can prevent everything from cosmetic damage to serious build-up of wear and tear that results from years of exposure to the elements.
While this is an obviously ideal use for your shiny new metal garage, it's hardly the limit! Traditionally, the garage is a place of work. Somewhere to store the things too dirty or rugged to be dragged into the home. Somewhere to take on the tasks too messy to do anywhere else. The same wide-open entryway that makes your garage perfect for driving in and out of also substantially simplifies the process of cleaning up any messes you make, and helps you easily move large items without having to worry about the meager clearance of a door frame.
BUILD THE SPACE YOU NEED
A cheap metal garage is one of the simplest ways to create a durable building on any property. Far less headache and orders of magnitude more affordable than putting up a traditional building, a well-placed metal garage can open up opportunities to make use of previously under utilized areas of your property.
Creating new usable space on your property can be a great inspiration. You could use it simply to clean out the clutter in your home, or you could have more lofty aspirations of starting a business – or even a band – in your garage. Whether you happen to be an auto mechanic or a wood worker, the garage has always been the domain of the tinkerer. The affordability and versatility of design and installation options allows you to install a metal garage almost anywhere on your property, letting you transform a bit of empty land into a space for utility and creativity.
STREAMLINED PURCHASING AND INSTALLATION
When it comes to planning any building, there are a lot of details to take into consideration. However, with modern metal garage designs, the entire process is streamlined and simplified to make it as easy on the customer as possible. Experts are happy to help you with every step of the process from selecting a location, looking at the best metal garages for sale to help you find the right option or look into customization, to the final installation and ensuring your satisfaction.
If you have an exact plan for what you'd like, custom metal building experts can put their huge toolkit to work to bring your vision to life. Or if you haven't a clue about the details but know you need a metal garage, we are happy to guide you through every step of the purchasing and installation process while answering any questions about metal buildings you may have.
Because every property is different and the needs of each person are highly variable, it helps to have some idea of where you want to put your metal garage and what you'd like to do with it. Take some time to look over the metal garage kits for sale and compare them to your plans to see how much (if any) customization will be required to get what you want.
The most important thing you can do to simplify the planning process is to take some accurate measurements of the area where you'd like to install your metal garage. This will go a long way towards properly managing expectations and getting accurate quotes, as well as helping to ensure that you're satisfied with the final product.
SIMPLE, AFFORDABLE, RELIABLE
The beauty of metal buildings is in their simplicity. With no extraneous bells and whistles, there is very little to go wrong. Our metal garages are built from tough steel and field tested thousands of times over in practically every environment imaginable. It has never been simpler to create a high quality steel building made to order to your specifications, or purchase a prefabricated metal garage kit that only needs installation.