Your Metal Carport Guide: What Is a Carport, Do You Need One?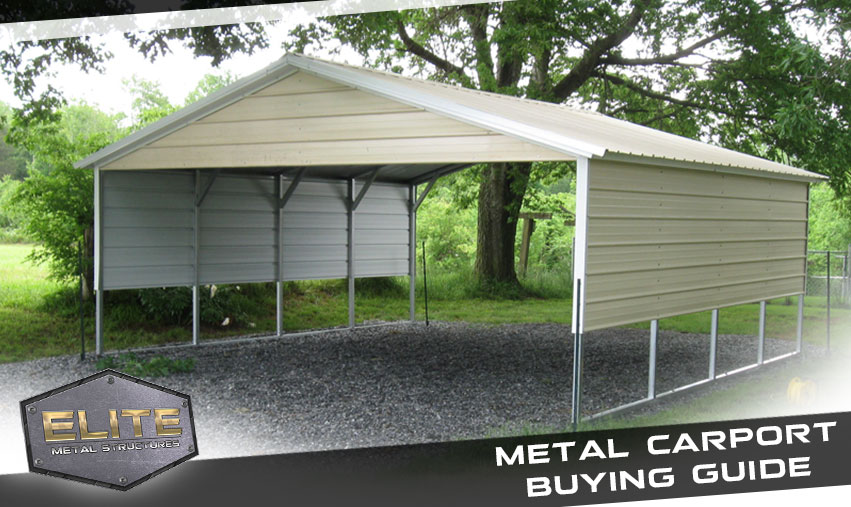 Whether you love your car or you just want to make it last as long as possible, you probably already know the benefits of keeping it under a cover.
But with 1 in every 4 Americans saying that their garage is too cluttered to fit their car, and many more not having garages, you might be looking for an alternative. A carport is a great option.
Keep reading to learn what what a carport is, and why you might want to add one to your home.
What Is a Carport?
A carport is a metal cover that's typically used to protect cars from the elements.
Unlike a garage, metal carports have a roof but no sides. Besides making them more affordable, this also means that building permits aren't needed, they can be constructed in tighter spaces, and they are quick and easy to install.
Similar to a steel building, carports are a quick and common way to add cover to a driveway, parking space, or other tight spots near your home or business. Customizable, they can be designed to cover your specific space. They are also available in a wide variety of colors, styles, heights, and sizes.
Why Do You Need a Carport?
Now that you know what a carport is, it's time to consider whether you need one for your home.
Perhaps the first question you should ask yourself is whether you need to protect your car from the elements.
There is no shortage of reasons to cover your car. Sun can fade the paint on your car. UV rays and extreme temperatures will deteriorate the outside of your car. Rain and snow can also damage your vehicle's exterior.
During a storm, hail or debris blown by wind, like tree limbs, can also spell disaster for your beloved car. Even if you don't have an expensive or collectible vehicle, protecting your daily driver will help keep it running and looking great for longer.
Is your driveway located beside your home? A carport placed above a door leading out of your home will also keep you dry and protected from the elements when you're moving from your house to your car.
When an indoor garage isn't available, a carport offers a simple way to protect your car without breaking the bank or needing the space to add a garage onto your home.
A Carport Is Great for More than Just Your Car
Carports aren't just great for protecting your vehicle.
You can put them over walkways to provide cover when moving from your house to your driveway or a storage shed. They can be used to protect your patio, allowing you to use your outdoor living space even when it's raining or when it's sunny and hot outside.
They can be used in the same way to cover an area where your kids like to play. That way they can still enjoy the benefits of playing outside, but without the threat of a painful sunburn.
If you're short on storage, you can even use a carport to store outdoor equipment under, like your lawnmower, outdoor storage cabinets, pool toys, and more.
Choosing the Right Carport for Your Home
Now that you know the answers to questions like "what is a carport" or "why do you need one," it's time to start shopping for the right one for your yard.
Contact us today to get your fast and free quote for a metal carport.
Metal Building Quote Request
Need To Talk To A Pro?
The search for your perfect metal structure ends here. If you're ready to begin your project, contact a metal building specialist now to customize your very own.