7 Reasons You Should Consider a Metal Building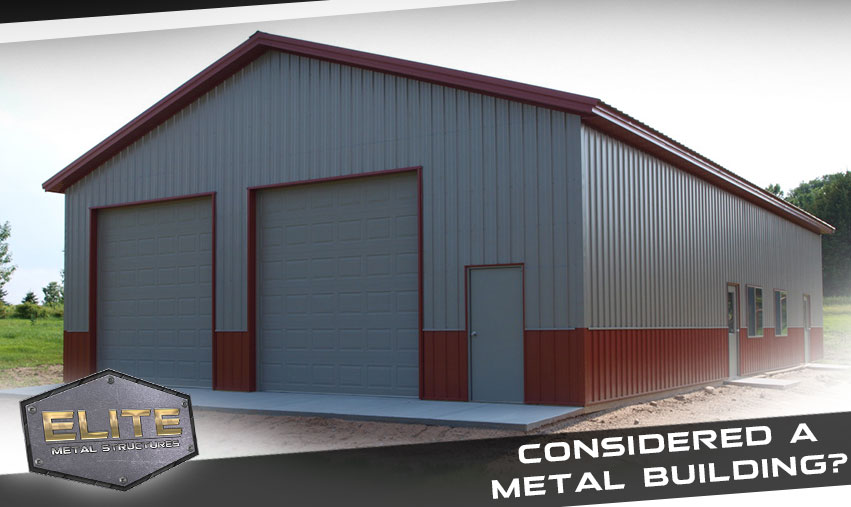 Are you in the market for a new garage building, barn or workshop?
If so, you might be wondering what building material to use. We often think of wood first, but did you realize that there are infinite advantages to building from galvanized metal?
Read on to learn seven reasons you should consider a metal building for your new structure— it's such a versatile and strong material, you will never go back to wood again!
1. Heavy-Duty, American Steel
Metal is one of the most resilient and durable building materials on earth. This makes steel a great choice for clear-span commercial buildings, like warehouses or prefab garage buildings.
If you're using heavy machinery, trucks, or large vehicles, the building will be able to withstand most all accidental damage that may occur.
Buildings with a metal roof are also better equipped to withstand the harsh elements of mother nature, such as snow, high winds, and rainstorms.
2. A Metal Building is Damage-Resistant
Wooden barns are very common, but as we all know, wooden buildings are subject to all sorts of problems including decay and fire.
However, if you build your barn or structure from metal, it is resistant to rotting, fire, as well as infestations like termites or carpenter bees.
Because metal is so strong, your steel structure will last for decades to come and will be much more reliable than a wooden building.
3. Metal is Sustainable
Did you know metal and galvanized steel are some of the most sustainable building materials in the world?
Metal can be recycled over and over again, with an unlimited lifespan. Steel doesn't decay or require a long regrowth process, such as with trees.
Because it doesn't go to waste or pollute the environment, steel is a great choice for companies already using eco-friendly construction materials.
4. It's Affordable
Considering the longevity of metal buildings, steel is a very affordable building material. It also requires very little maintenance once set up.
Due to the fire-resistant properties of metal, you may also get a discount on your property insurance for selecting metal over wood.
5. Metal Retains Heat
A well-insulated metal building can be great in the winter, as it traps heat inside, lowering heating costs and keeping you or your workers comfortable.
In hot months simply open the garage doors and windows to let the breeze in, staying comfortable all year round.
6. Build Tall
Steel is such a strong material that it allows us to safely build up to 20′ side wall height. This makes our custom, prefab metal buildings a great choice for warehouses, storage, or for taller machinery.
7. Create Large Entrances
Due to the high strength of steel, we can easily create large windows and/or spacious door openings.
This makes metal garages a great choice, and the large bays mean plenty of room for moving cars, trailers, or boats in and out easily.
Large entrances are also helpful for steel barns and warehouses.
Contact Us
If you need a metal building of any size or shape, contact our team today. We offer a fast & free building quotes for buildings made from the finest quality galvanized steel.
Our knowledgeable building specialists look forward to hearing from you and beginning work on your new project!
Metal Building Quote Request
Need To Talk To A Pro?
The search for your perfect metal structure ends here. If you're ready to begin your project, contact a metal building specialist now to customize your very own.